Agoda offers the following Best Price Guarantee: If you have reserved a hotel room through Agoda and then show us that you could book the same room for the same dates at a lower rate that is viewable and bookable on another website within 48 hours of booking your room with us, we will either match that rate or beat it.
Avillion Village Resort Hotel Port Dickson has all of the amenities, facilities and levels of comfort you would expect from a hotel of this class, and maintains the meticulous standards required by travel and tour operators worldwide. For those travelers who look forward to a combination of class and comfort the Avillion Village Resort Hotel Port Dickson perfectly combines the traditional elements of Malaysia's rich and vibrant culture with the latest in hotel accommodation facilities.

Information/reservation

Rooms from US 114 per night

The Avillion Village Resort Hotel Port Dickson, Malaysia is located on the 3rd mile of the 12 mile stretch of Port Dickson beach. Avillion Village Resort Hotel Port Dickson offers 294 rooms, suites and unique waterchalets.
There are seven finger piers which reach out into the sea. These fingers house the water chalets with windows that open out to the sea beneath you and the sky above. Each outlet and facility in the resort reflects a unique personality all of its own, each with a character and a story from the diary of 'Lord Jennings Avery' - an adventurer (during the Columbus Era) who discovered Avillion during one of his many exploits. It is an array of charm, unlike any other resort in the region, an experience not to be missed.
All rooms are sea facing, offering superb vistas of the Straits of Malacca. The ethnically-inspired room designs provide a delightful ambiance, combining old world charm with modern comfort.
All rooms are equipped with King-size or Twin bed. Every room has a 'Pangkin' (day bed) and spacious bathroom with shower and separate bath tub. It is in essence designed along the concept of a traditional Malay fishing Village.
The architecture and finishes manifest the influence of Malay and Southeast Asian culture in an eclectic mood.
A wide range of recreational facilities and activities are available. The Avillion Village Resort Recreation and Activities Center provides daily group and individual activities for all ages.
Having two 25m pools and access to two beaches provide our guests with the largest selection of water and land activities in the region. Whether you are looking for fitness, health, relaxation or sheer exhilaration we have the activity for you.

Room Features Include:
- Open Shower Concept (water chalets only)
- IDD Telephone
- Hair Dryer
- In-House Movie Channel
- Individual Controlled Air-Conditioning
- Mini Refrigerator
- Tea / Coffee Making Facilities
- Laundry / Dry Cleaning
- In Room Safe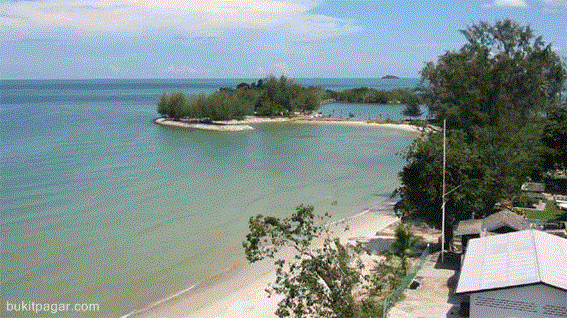 Port Dickson or more popularly known as, P.D. is a favourite weekend getaway for people from KL and Singapore. Especially for those, who are seeking some time away from the hot, stifling cities. During the weekend an estimated average of 45,000 people visited the beaches in the district stretching about 25 kilometers facing the calm sea of Straits of Malacca.
Refreshing cool breeze blowing in from the Straits of Malacca and the relaxed environment was one of the reasons for choosing this tiny seaside village as a colonial beach resort. Sir Frederick Dickson who 'founded' PD, was a leading official in the Straits Settlement during the 1880s.