Agoda offers the following Best Price Guarantee: If you have reserved a hotel room through Agoda and then show us that you could book the same room for the same dates at a lower rate that is viewable and bookable on another website within 48 hours of booking your room with us, we will either match that rate or beat it.

Located on one of the Most Beautiful islands in the world, Laguna Redang is the perfect retreat for everyone. The Resort is set to within a "Kampung" style Malay architecture with it's beautifully spacious appointed room, fronting spectacular turquoise water and the backdrop of lush tropical hills, it is a dream to make your next holiday destination. With 212 rooms and a host of Food & Beverages outlets, sea and land sports activities for the young and old , the resort is awaiting for your patronage.

Informatie/reservering

Rooms from USD 78 per night

Amidst this idyllic setting is the Berjaya Redang Beach Resort which houses 152 Malaysian style chalets or suites with ensuite bathrooms. Room facilities include individually controlled air-conditioning, international direct dial, colour TV with in-house movies, CNN, coffee and tea making facilities, minibar and piped-in music.
Redang Island is recognised as one of the best coral and marine ecosystems in Malaysia, and is fast becoming a major eco-tourist attraction and one of the country's premier marine parks.


Information/Reservation

Rooms from USD 77 per night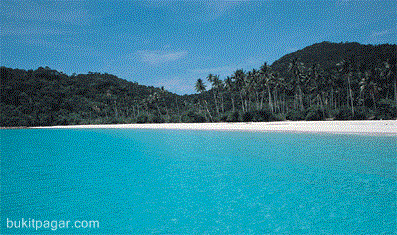 Redang is just like the Perhentian a Marine Park. It's located 45 km off the coast of KualaTerengganu is the largest of the group of islands dotting the South China Sea off the Terengganu coast. The island offers crystal clear waters and numerous dive sites for the enthusiast. Sheltered within the Pulau Redang Marine Park, the waters here abound with marine life.
Redang Archipelago exists of 9 islands that abound with marvelous marine fishes, turtles and coral reefs that ensure great snorkeling and scuba-diving.
The boat trip starts from the fishing village of Merang. This is a fishing village North of Kuala Terengganu. You can get there by bus. The boat trip takes about 40 minutes. Most of the boats depart for Redang and return before noon. Each resort has its own boat transfer schedule. This may change and is dependent on the tide, sea and weather conditions.
The best time to visit Redang is between April and October. Take note that most resorts are closed during the North-east Monsoon, which blows from November to March.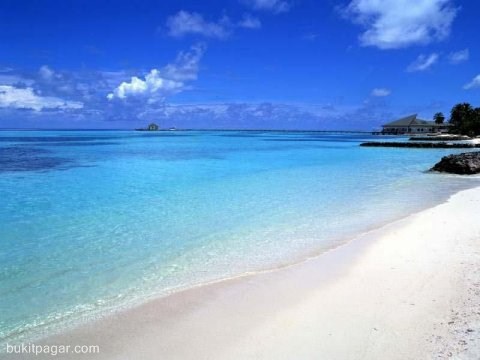 Redang Island
Redang island is perfect for snorkeling, swimming, scuba diving, jungle trekking, boating and canoeing. This paradise-like island offers crystal clear water, pearly white shores, a colorful array of spectacular marine life, a breathtaking sunset and what could be the world's most mature coral gardens. This is your chance to see and be acquainted with the local eel, giant garoupa, black tipped shark, etc. Chance encounter with the Green turtle and Hawkbill turtle is common. There are corals of every imaginable shape, size or color. The observant are rewarded with sights of flatworm, nudibranch, shrimp, squid, cuttlefish, stonefish, lionfish and pipefish.
No fishing is allowed within a 3.2 km radius of the island as Pulau Redang. The collection of corals and other aquatic life is also prohibited. The fines and penalties are severe and each year sees reports of arrests and fines. Activities prohibited and not allowed are:
Collecting and taking of aquatic life ( corals, shell or fishes whether living or alive ).
Fishing without a license & Causing Pollution (3.2 km radius), i.e. littering Possession of spear fishing equipment.
The waters around Pulau Redang also contain two historic shipwrecks. The H.M.S Prince of Wales and the H.M.S Repulse were sunk here at the start of World War II, setting the stage for the Japanese occupation of Malaya.

The hilly island of Redang can be fascinating in its own way. There is a moderately well trodden and marked path between Pasir Panjang and Teluk Dalam beach, about 2 km long. Sights include a small stream and pools alive with catfish, the occasional encounter with the shy kancil (little deer) and monkeys, and other jungle flora and fauna. At the end of the trek is the Berjaya Redang Beach Resort at Teluk Dalam. For the more adventurous, there are rocky cliffs and outcrops away from this beaten path that offer spectacular overhead views of Pasir Panjang below.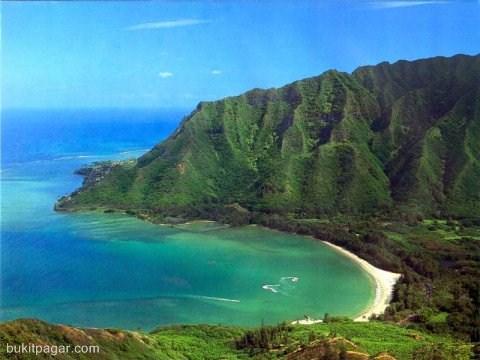 This fishing village "Kampung Air" on wooden stilts is located jus across the Marine Park Centre at the mouth of the Redang river. Kampung Air, which in English means 'Water Village', was built in 1976 by the Terengganu State Government and is now home to about 1200 residents, mostly comprising fishermen and their families who are believed to be descendants of one of seven Bugis siblings from Celebes, Indonesia. The village school has about 200 students, most of whom prefer to work at the resorts on Redang Island rather than continue with the fishing tradition of their forefathers. Incidentally, these local fishermen are the only ones allowed to fish within the protected waters of Redang Marine Park as they have been doing before the park regulations were enforced. If you're visiting, try Mak Teh Yam's goreng pisang (banana fritters) at the Wakil Pos.

The people that lives on Pulau Redang are descendents of Bugis settlers who came from Celebes, Indonesia long time ago. It is said that seven of the Bugis siblings batins (Batin means holy men) from Celebes travelled here to look for new places to settle down. One of them called Batin Talib decided to make Pulau Redang his new home. Till today, only two of Batin Talib's colleagues can be traced. Batin Mina is said to settled down in Pulau Perhentian, in the north. Batin Mina's sister, Batin Cik Siti settled up river on the mainland (Ulu Terengganu). Where the other four Batins went were not known.

The early settlers Batin Talib and the first settlers established their first village at Teluk Kalong, an area facing a lagoon on the east side of the island. He and his villagers then moved to a smaller island down south where they found better shelter from the prevailing wind. This small island is covered with betel nut palms (pinang). They named this island Pulau Pinang.
In the seventies there are approximately 100 families living on Pulau Pinang. As the population grow, the villagers decided to move to the river mouth at Kuala Sungei Redang. Till today there are only two inhabited islands in the Redang Archipelago. Pulau Pinang which houses the marine park centre and Pulau Redang which is the homeland to approximately 250 families. The local people on this island primarily earned their living by traditional fishing. Now most of these fishermen's are entering the tourism industry which is growing rapidly on the island. All settlers around the whole island are moved to a new village approximately 4 kilometres inland