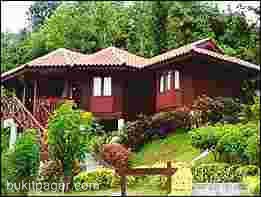 Agoda offers the following Best Price Guarantee: If you have reserved a hotel room through Agoda and then show us that you could book the same room for the same dates at a lower rate that is viewable and bookable on another website within 48 hours of booking your room with us, we will either match that rate or beat it.
"Selamat Datang" or Welcome to Sibu Island Resort (SIR), one of the island resort of International standard with tropical rain forest surroundings and undisturbed beaches. The Sibu group of island consists of Sibu Besar, Sibu Tengah, Sibu Hujung and Sibu Kukus (Coral Island). Sibu Island Resort is located at Sibu Tengah island, east coast of Johor, Malaysia. and comprises of 20 acres in size and surrounded by white sandy beach.

The Sibu Island Resort is first class built In 1997. The Resort has 123 Kampog Style Chalet-suites all with a panoramic view of the Sea. This tropical Island is unexplored and unspoiled with the most beautiful coral surrounding. The Island definite heaven for divers and snorkels.

All units are majestically overlooking the vast emerald ocean and enjoying its rejuvenating breeze, awaits all guests for that idyllic peaceful get-away.The room and suites are designed in typical Malay architecture with modern facilities, air-conditioning and equipped with IDD phone, coffee and tea making facilities, mini bar, colour TV with direct telecast and hot shower.

A wide range of food and beverage is available, like Lumba-lumba Coffee house serves local and continental cuisines while Selayar restaurant serves authentic seafood cuisine. The Suji lounge serves as a prefect venue for those seeking relaxation whilist enjoying long cool drinks

Information/reservation



Rooms from USD 64 per night
Snorkeling set
Mask / Snorkel
Fins
Life Jackets
Canoe
Wind Surfing
Fishing Equipment
Hand Line ( One Set )
Rod
Beach Soccer FOC
Beach Volleyball FOC

Island Hopping (3 hrs)
Snorkeling at Pulau Lima (3 hrs)
Snorkeling At Pulau Kukus (3 hrs)


Go To Kelong Night Fishing (3 hrs)
7-12 pax
Night Fishing (3 hrs)
7-12 pax
Fishing Trip (3 hrs)
7-10 pax
Sunset Cruise (3 hrs)
8-10 pax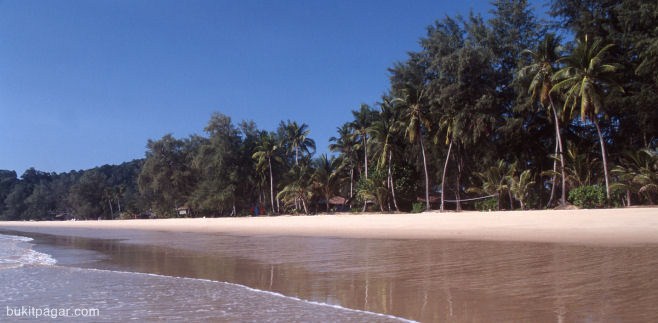 The lush tropical vegetation and endless stretches of clean golden beaches characterise the Sibu archipelago of islands. The group consists of Pulau Sibu Besar, Pulau Sibu Tengah, Pulau Sibu Hujung, Pulau Kukus, and Pulau Tinggi, 12 kilometres off the east coast.
There are clear blue waters and offshore coral reefs. The islands are accessible from the Tanjung jetty,
60 km from Mersing.

It's surprising that Sibu has retained much of its natural beauty and tranquillity.
On the Southern end of the island is a small fishing village with a population of less than a hundred people. The local village continues to take out a living off the seas and a few of the younger generation are working at the nearby resorts for a steadier income and a change of lifestyle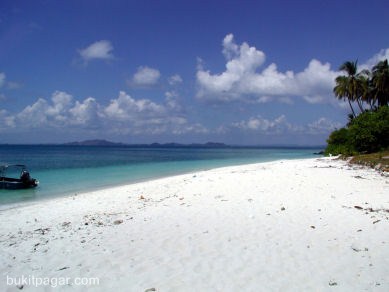 How to Get There
The journey by road takes approximately 90 minutes from Johor Bahru to the ferry terminal at Tanjung Leman. From Kuala Lumpur the drive would be about 5 hours. The boat trip takes about 20 minutes by speedboats. Ferries and bumboats are available. Boat departures can be arranged at any time upon request

Directions from Singapore
1.
Drive from Johor Bahru to Kota Tinggi.
2.
Take road to Mersing.
3.
Drive for about 45 minutes, see signpost for "Tanjung Leman, Pulau Sibu" at Tenggaroh Junction.
4.
Turn right - see Guard Post-Drive on for about 10 minutes, follow directions provided by signboards :
"Tanjung Leman, Pulau Sibu".
5.
Turn left at T-Junction, drive for about 10 minutes and turn right into Tanjung Leman beach.