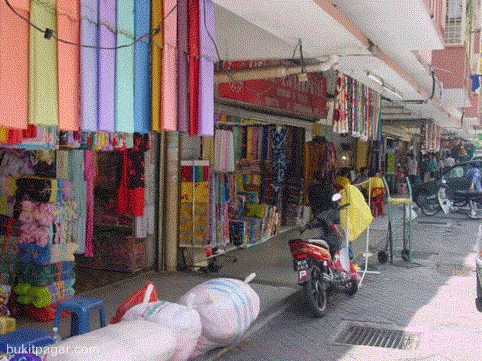 The Indian community in Malaysia is the smallest of the three main ethnic groups: Malaysians Chinese and Indians. The Indian community counts about 10% of the country's population. The Indians who came to Malaysia brought with them the Hindu culture with its unique temples, delicious cuisine and colourful garments. Hindu tradition remains strong until today in the Indian community of Malaysia.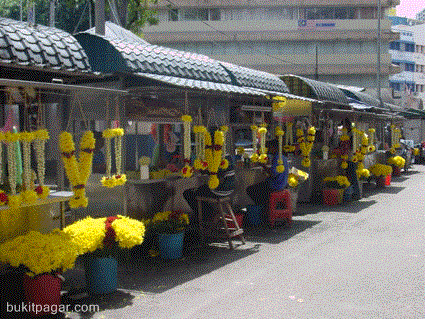 I ndians first came to Malaya for barter trade, especially in the former Settlements in the Straits of Malacca: Singapore, Malacca and Penang.
However, when India came under British rule, Indian labourers were sent to Malaya to work on sugar cane and coffee plantations and later in the rubber and oil palm estates. Some of them also came to work on the construction of buildings, roads and bridges.
One of the oldest parts of the city, Jalan Masjid India is the original shopping haven that has dated back over a century ago.
Its name is derived from a mosque built in 1870 for the Indian Muslim population settling there at the times when tin-mining was booming.
Little India is at the heart of a thriving neighbourhood built up around the district's mosque.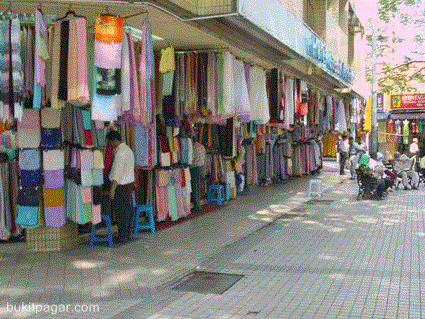 You can reach "Little India" with the Star LRT or Putra LRT. You get off at the Masjid Jamek Station.
It's also on walking distance from Petaling Street (China Town).
The Masjid Jamek is only 200 meters away from this shopping bazaar.

The heart of Little India is the Jalan Masjid India. Vendors lug bales of sarees through the traffic and past shops heaped with gold, traditional medicines and gaudy glass bangles.
Brightly hued sarees and Bollywood-inspired Indian dresses ( salwar kameez and lengas ) are some of the greatest temptations here. Salwars are loose fitting tunics with a long knee-length shirt/blouse, while lengas are long skirts.
This colourful street is great to visit if you're interested in Indian ware .
Visitors to the place will feel as if they are in a bazaar.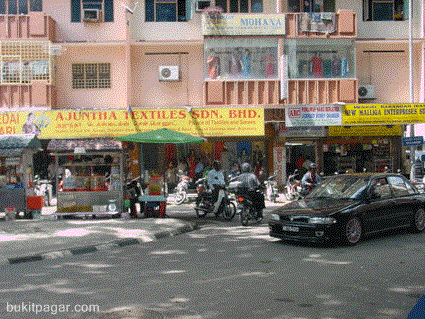 Rows of Indian textile shops, like Kamdar. They have also a branch in Georgetown - Penang. Money changers (they say, you can get pretty good rates here), shops, Imported clay and brass pots, sarees, Bollywood dvd (Bombay - Hollywood of India)
In this neighbourhood is also a little hawker center. During the day, the hawker stalls along this colourful and vibrant street offer tasty Indian snacks, like samosa , ghulab jamun (sweet dumpling & dash; like dessert) and vadai (a snack made with yellow slit peas, ginger, curry leaves, onions and masala), which can be washed down with the black cincau (grass jelly drink) or pink air bandung (syrup drink). For those wanting a sitdown meal, the numerous budget cafes dish up delicious roti canai (tasty Indian bread), biriyani (rice and curry dish) and dhal (curried lentils).
For jewellery is important to know, that the prices correspond to the weight of the jewellery. Remember, the price of gold is fixed. What you're negotiating down then is the premium on the workmanship