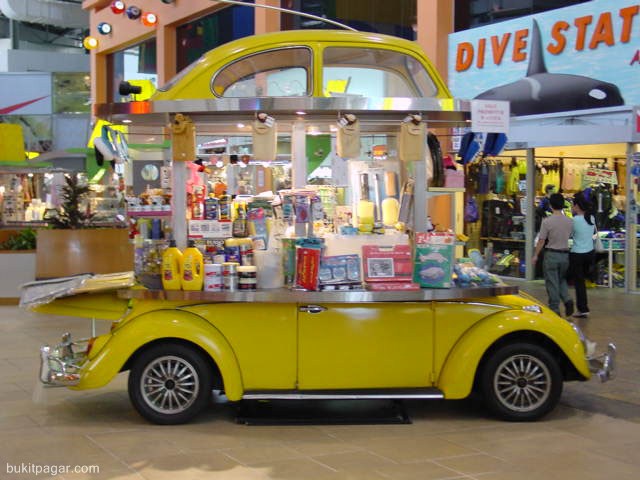 Poised to be one of the largest retail, food and entertainment centres in Malaysia--and Asia--Mid Valley Mega mall is the latest addition to the many shopping complexes in the city. It is the first retail mall to house three leading and successful anchor tenants, Carrefour, Jusco and Metrojaya. Complementing them are 18 mini anchors and 430 speciality shops.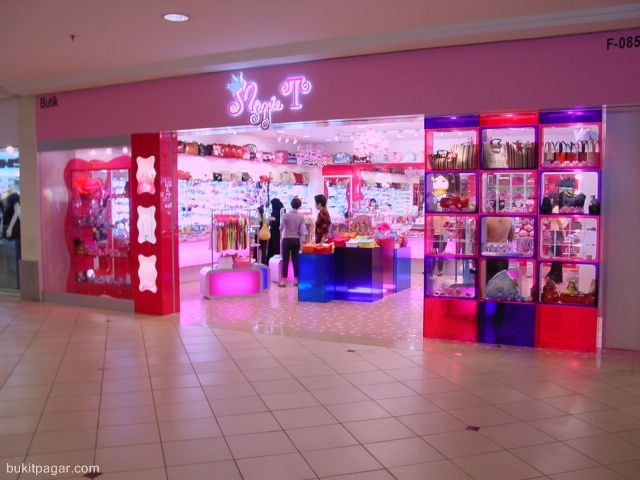 A pink shop
There is even a huge health club, many beauty and hair salons, and a large bookstore. For entertainment, you will be spoilt for choices. A huge bowling alley, the regionˇ¦s largest cineplex (18 screens), snooker centre, fun pub and arcade are among some of the diversions here.
As for food, you only need to decide what you want to eat, and chances are you will find it at Mid Valley. Two food courts offer a huge selection of everything from local food to teppanyaki, while specialty restaurants, cafes, bakeries, coffee bistros, fast food outlets, local food takeaways, snack counters and hotdog stands may be found at strategic locations throughout the mall.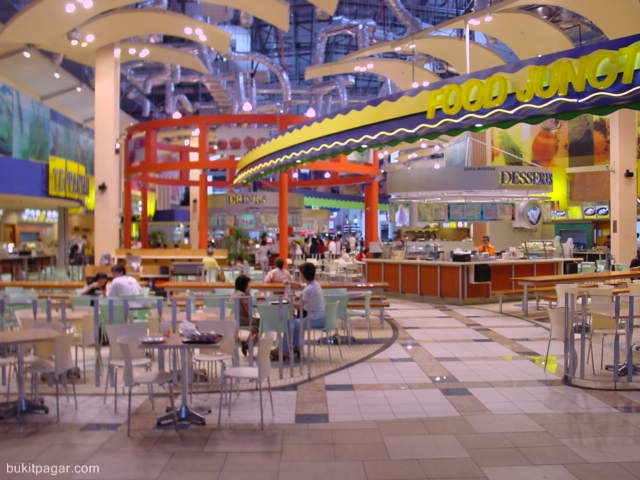 The Food Junction at Mid Valley.
For assam laksa or nasi lemak lovers, make sure you check out the little cafe at the Jusco department store. Deliciously superb, the place is packed at almost any hour of the day. Be prepared to queue up on weekends. Regardless, the wait will be worth the while and the tempting smell of the food will keep you company as you queue patiently to place your order at the counter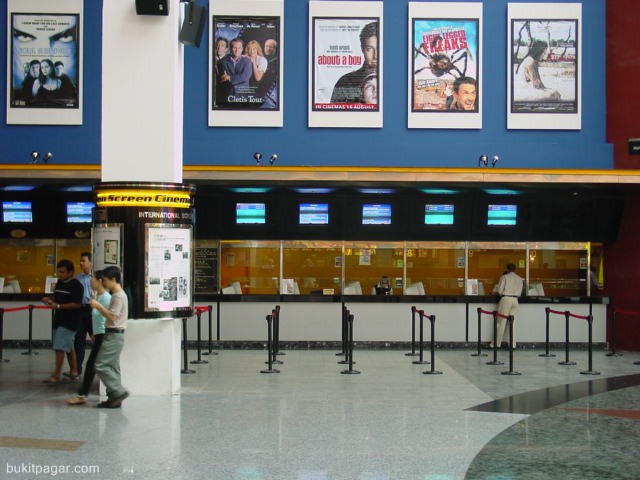 The cinema's