The banks are open for business at 9.30 am and close at 3.30 pm, while on Thursdays they are open from 9.30 am to 12 noon. Friday is a religious holiday for the state of Kedah. Money changing facilities are available at most banks. The banks are in Kuah, but you can also change at the airport, in your hotel and there are also moneychangers.
Langkawi is a duty-free port. Hotel tariffs and retail goods are exempt from government duty. Visitors with more than 72 hours stay in Langkawi are exempt on items like wines and liquor (1 liter), tobacco (200 cigarettes), apparel, cosmetics, souvenirs and gifts, food and food preparations and portable electronic items (one item). Video cassettes require clearance from customs.
Visas are required by citizens of Commonwealth countries (except India and Sri Lanka), most European countries, United States, Japan, South Korea, etc. provided their stay does not exceed three months. Valid travel documents/passports is a must for entry and they should be valid for a period of not less than six months.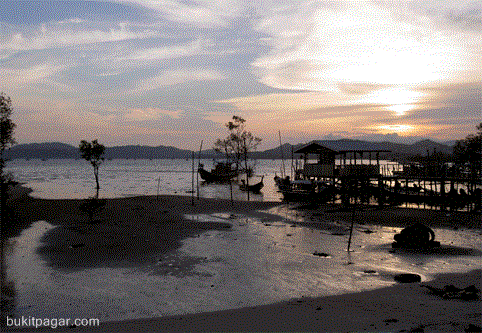 Police headquarters are in Kuah, but there are also police stations in the districts. The main island is divided into the six districts of Mukim Kuah, Padang Matsirat, Ayer Hangat, Bohor, Ulu Melaka and Kedawang.

There are good telephone communications throughout the island with phone booths operated by different companies which either accept coins or phone cards. International calls can be direct-dialled from private phones, some public phone booths using a phone card and Telekom offices. The access code for making international calls from Malaysia 00. For more information, dial 103.
Tipping is not mandatory but is widely practiced. RM2-RM5. Tourist Information Centers Please contact Malaysian Tourism Promotion Board for tourist information.
Emergency Contact



Police Station
04-966 6222
Hospital
04-966 3333
Fire Station
04-966 6444



Golf Clubs

Langkawi Golf Club
04-966 7195
Datai Golf Club
04-959 2620



Medical Assistance

Policlinic
04-966 3333
Clinic Rahmat
04-966 6784
Clinic Naga
04-966 7770
Clinic Keluarga
04-966 9049

Tourism Office
Malaysian Tourism Promotion board
04-966 7789



Other Important Telephone Numbers

Custom Office
04-966 6227
District Office
04-966 6590
Imigration Office
04-969 4005
Radio Langkawi
04-966 8586