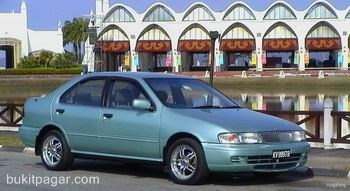 Taking buses is not recommended for going around the island of Langkawi as there are only few bus routes and it takes time to wait for a bus. There is a bus station in front of the City Bayview Hotel in Kuah.
Buses ply the route from the jetty to the center of town and passengers are charged for each way. The only other destination of the public buses is Pantai Cenang.
The easiest way to get around the island is on a motorbike, which can be hired for approximately RM 25 to RM 40 a day. The roads are excellent and outside Kuah, it's pleasant and easy riding.Hondas available for you to rent. It can take you as far as 70 kilometers around the island and there is nothing to worry about the road condition. The road in Langkawi is well-maintained and less traffic especially outside Kuah town.
Traveling by motorbike is a smooth, fresh and fun. Hiring a motorbike is also not difficult as there are heaps of places that rent them out and most of them are not strictly about seeing your license before handing the bike over to you. Hiring a motorbike will cost you
RM 30 - RM 40.
Public transport in Langkawi is largely provided by taxis. Taxis fares are priced based on the destination, not by meter. It is best to seek the assistance of the resort concierge to arrange bookings and fares with the taxi drivers. Tanjung Rhu Resort also provides self-drive Peugeots, chauffeur-driven limousines, and van shuttle services for guests.
Taxis from the airport cost about RM 14 to Kuah Town and about RM 12 to Pantai Kok or Pantai Cenang. Purchase a coupon at the airport desk before leaving the terminal and use it to pay the taxi driver.
Taxis are easily available and fares from the Kuah Jetty are:
to Kuah Town RM 5
to Airport RM 15
to Pantai Cenang / Pantai Tengah RM 12
to Pantai Kok RM 20

Cars can be rented easily either at Kuah Town or the beach resorts. The rates is reasonable and it cost around RM 70 - RM 150 per day, of course, depending on class of the vehicle.

MBO Rental
Pantai Cenang
Tel: +04-9551939 / 0

Opposite Melati Tanjung Motel


Mercedes Benz
RM 150
Nissan
RM 70
Mazda
RM 80
Proton
RM 70
Suzuki Swift
RM 60
Suzuki Jeep
RM 100
Motorbike
RM 30

Finding rented car is easy as many car owners in Langkawi who wish to gain an extra income will be at your service as soon as you disembark on the Langkawi land. Alternatively, you can rent a vehicle from beach resorts or hotels which mostly provide this kind of service, if not, they will be glad to arrange the rent for you.


Kancil