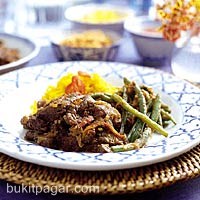 INGREDIENTS:
2 pound stew meat

2 pound stew meat

1/2 stick butter or margarine (1/4 cup)

1 cup water

2 tbs. sweet soy sauce (if not available add 1 tbsp brown sugar to regular soy sauce)

1 tsp. ground clove or cinnamon

1 chopped medium onion

2 chopped cloves garlic

salt and pepper to taste
PREPARATION:
Wash beef and drain. Heat the butter in a skillet and brown the meat. Remove the meat and brown the onion and garlic in the rest of the fat. Add the meat, water soy sauce, cinnamon, salt and pepper and simmer for 30 minutes or until meat is tender. Serve hot.
screw pine leaf = screwpine leaf = bai toey =bai touy = pandanus leaf = daun pandan = pandan leaf = kewra = rampe leaf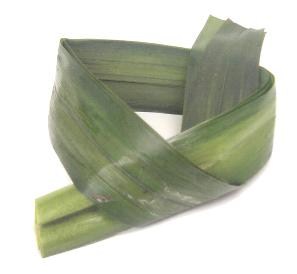 Screw pine Leaf