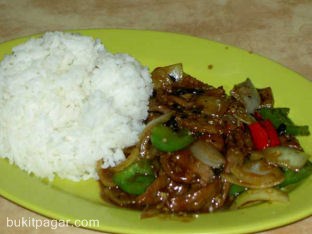 INGREDIENTS:
400 gms beef

8 large onions

8 cloves garlic

sliced 5 cm piece ginger - pounded 3 tbsps curry powder 1 tbsp pepper

2 tbsps tamarind juice

2 carrots - cut into 3 cm lengths

5 tbsps oil

½ cup thick soy sauce

8 cups water

1 tbsp vingar

1 tsp tomato puree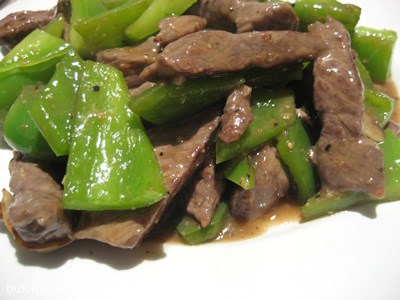 PREPARATION:
Cut the beef into bite sized pieces, wash and drain well.
Mix the beef with the curry powder, pepper, tamarind juice, salt, tomato puree and let it stand for 30 minutes.
Heat oil in a pan and fry the ginger, garlic, and large onions until golden brown.
Add in the beef and mix well. Pour in the soy sauce and carrots.
Pour in the water and let it boil until the beef is tender.
Serve hot with plain rice.
screw pine leaf = screwpine leaf = bai toey =bai touy = pandanus leaf = daun pandan = pandan leaf = kewra = rampe leaf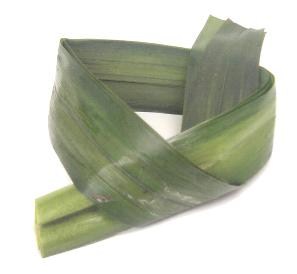 Screw pine Leaf