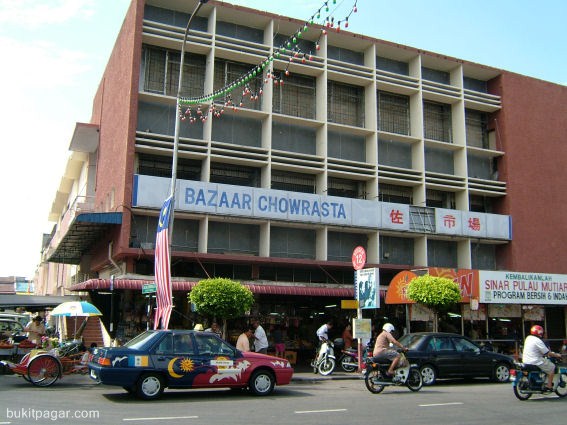 Bazaar Chowrasta is the famous "wet market" at Penang Road. At a "wet market" you can buy groceries, fish, meat, fruit and vegetables. Mostly wet markets are morning markets. They are keeping the fish wet with water, so the floor is wet.
The original Chowrasta Market was built in 1890 by the George Town municipality. The front portion facing Penang Road was rebuilt in 1920 and has remained virtually unchanged until 1981 when a new market was built in its place. In Urdu, Chowrasta means "four cross roads". In the early days, more than three-quarters of the stall holders were Indian Muslims from south India.
The Chowrasta Bazaar is a well-stocked bazaar boasting of prices that even the locals will call cheap.
Visit the market early in the morning if you plan to spend some time looking at the various interesting things sold here, because all the shops close at 7pm.
Bean paste biscuits and preserved nutmeg cost up to 30% cheaper here compared with carefully packaged haunts which seemingly exist only for the tourist currency, and bargaining is allowed, even encouraged.
Besides foods that you can find here, from Chinese to Malay and Indian, you can find local products like TAO SAH PIAH, dried fruits, and lots of cheap clothing and accessories.
There are a few interesting second-hand bookstores upstairs. They are all piled high with books and books. You can find almost any type of book here.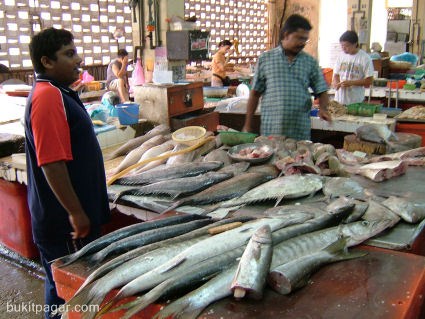 You can also walk around Penang Road after visiting the market. Here you can find shops selling souvenirs, locally made products, and some very unique handcrafts, too.
You will also find some very old shops along the road selling biscuits, paintings, and furniture. These shops have been here for over a hundred years - generations and generations have taken over the family business till today.
Next to the Chowrasta Bazaar is the jual murah (cheap sale). You can buy here cheap bags and clothes.