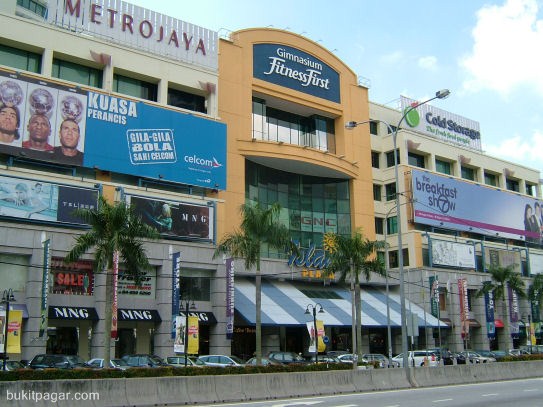 When you're coming from Batu Ferringhi, you're first shopping complex will be "Island Plaza". It's situated in Tanjong Tokong, a suburb of George Town. The opening hours are from 10.00 am till 10.00 pm.
Inside the shopping complex are several exclusive outlets, like British India, Giordano, Guess, Fila, Naf Naf, Adidas, Nike and Metrojaya.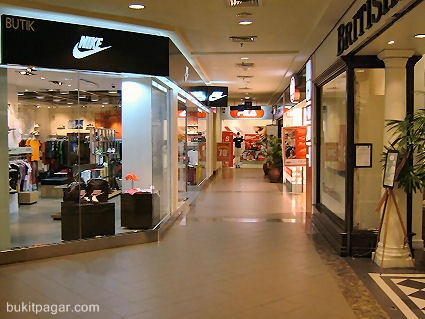 Inside Island Plaza
In front of the Island Plaza is a very busy road, which connects Batu Ferringhi with Georgetown. There's also a bus stop in front of the mall. Coming from georgetown you have to look carefully, while you're crossing the street.
The complex is popular with tourists and expatriates, although a little out of town but still a short 10-minute drive from the main beach resorts.
The air-conditioned mall at Tanjong Tokong is the first comprehensive shopping centre serving the tourist belt in Penang Island. With anchor tenant Super Tanjong taking up 145,000 sq ft, Island Plaza is a preferred destination for shopping, dining and entertainment with a controlled mix of local, regional and international retailers.
At the upper end are the heavyweights namely the Cineplex and the Great World Pool Station.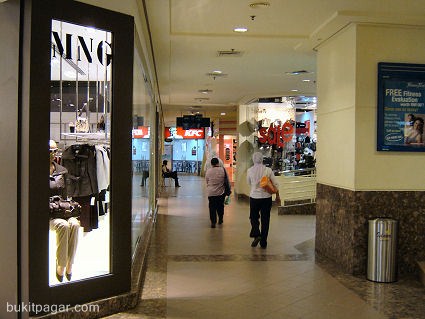 Shops at Island Plaza
Twelve cafes and restaurants inside the complex would make the foreign tourists very much at home.
You can have a cup of coffee at the Starbucks (also a Wi-Fi hotspot) or the Coffee Bean. There's also a KFC, if you're hungry.
It is one of the first modern shopping mall built in Penang, developed by Belleview.
Just outside the shopping complex, across the busy street, you'll find more local shops. These shops are all new. You should also have a look over there.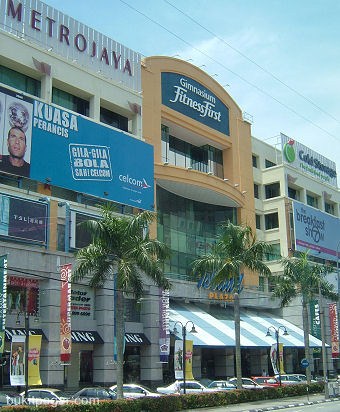 Island Plaza, 118,
Jalan Tanjong Tokong,
10470 Penang
Tel: 604-890 8888
Fax: 604-899 0526