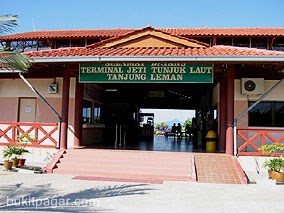 The Ferry Terminal
Tanjung Leman is located 72km south of Mersing. It's the departure point for boats that go to some islands. Pulau Tinggi, Pulau Sibu and Sibu Besar have always been popular destinations. Tanjung Leman has a terminal and the boats are leaving at:
- 09.00 hours
- 14.00 hours
- 18.00 hours
- 21.00 hours
On the ferry's life vests are provided and must be worn by law. The journey takes about 20 - 45 minutes. That depends on the islands where you're going to. The terminal building is new and houses toilets and restaurants. Taxis are also available to transfer visitors to Johor Bahru or any other place in Malaysia. By road, it's approximately 120km to Johor Bahru.
Just down the road from the Terminal is Tunjuk Laut Beach Resort, with some fairly decent looking chalets on the little beach. The beach and the Terminal are quite far off from the main road, which makes it a little difficult to find.
There are kayaks available for those wishing to venture out beyond the shoreline. Also snorkelling is worthwhile as there are nice corals around. The beach is also a good spot to watch some white hornbills flying above.
Chairs and shades are plenty for those who just want to have a quick escape from the hustle and bustle of city life with families and friends.
When you follow the road to the north, you'll find a village called Kampong Tenggaroh just a few km of Tanjung Leman.
Travelling time:
- by car from Singapore 3 hours
- from Johor Bahru 2 hours
- by car from Kuala Lumpur 5 hours
- by bus and taxi from Singapore 3.5 hours
It's safe to leave your car at Tanjung Leman. There's a parking fee of RM4.- per day.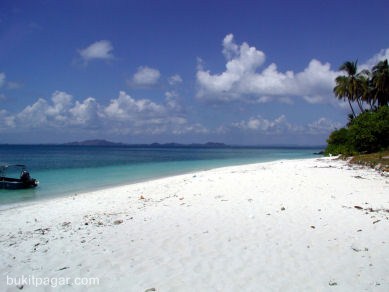 The Beach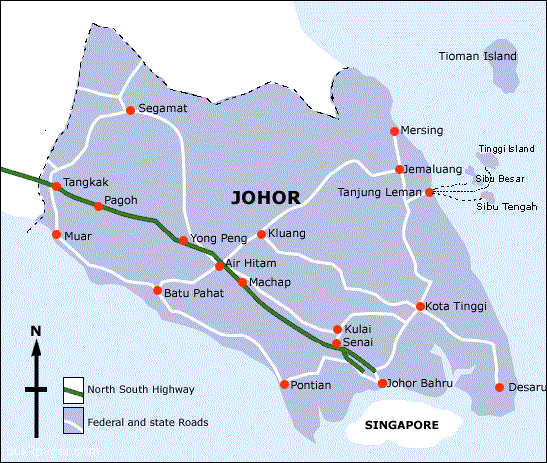 Book your room at Sibu Island Resort Hotel Johor Bahru with Planet Holiday and save up to 75% OFF normal room rates. Sibu Island Resort Hotel Johor Bahru maintains the meticulous standards required by travel and tour operators worldwide and has the amenities and levels of comfort you would expect from a hotel in its class

Information/reservation



Rooms from USD64 per night



Directions from Singapore
1.
Drive from Johor Bahru to Kota Tinggi.
2.
Take road to Mersing.
3.
Drive for about 45 minutes, see signpost for "Tanjung Leman, Pulau Sibu" at Tenggaroh Junction.
4.
Turn right - see Guard Post-Drive on for about 10 minutes, follow directions provided by signboards :
"Tanjung Leman, Pulau Sibu".
5.
Turn left at T-Junction, drive for about 10 minutes and turn right into Tanjung Leman beach.