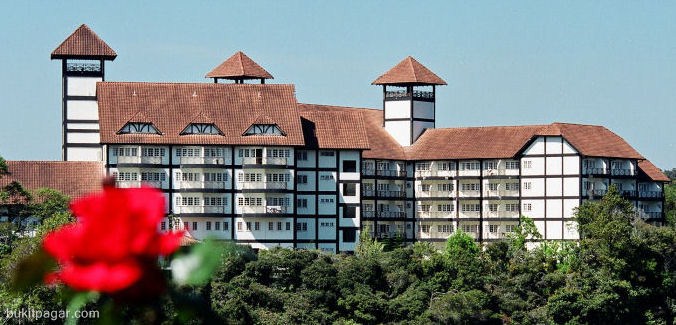 The heritage
Malaysia's USD 405 million super highway, some 333 km long and climbing to an altitude of nearly 1,500 metres, will become the country's third road across the country to connect the east and west sides of the peninsula.
The new link between Simpang Pulai in the west to Kuala Berang in the east will stimulate development in remote areas of the country and give access to the isolated mountain terrain and deep forests which are the home of wildlife and rare plants.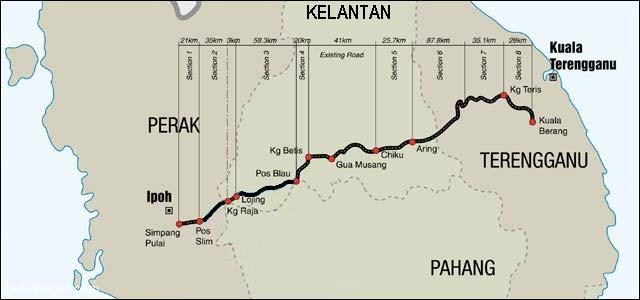 The slopes of highland forests also act to prevent landslides. Highland forests slow down the flow of rainwater down slopes and help retain some of this water. Take away this natural and you'll have torrents of muddy water eroding the soil, bringing with them landslides and flash floods. Rivers become choked with silt and water quality everywhere suffers.
The catastrophic consequences of landslides can cause devastation for people and the environment.
The most dramatic was the collapse of Block 1 of Highland Towers which occurred on Dec 11, 1993. The whole nation went into a state of a shock. The tragedy claimed 48 lives.
Examples include the June 1995 landslide in a Genting Highlands slip road, which resulted in at least 21 deaths and 22 injuries, and the January 1996 landslide at Gua Tempurung. The most recent tragedy was the January 2000 Kampung Raja, Cameron Highlands landslide which resulted in six deaths. The Tanah Rata¡VBrinchang road tragedy also cut off links for more than 15,000 people living on the Blue Valley Estate and Kampung Raja.
In Nov 2002, eight people were killed in a landslide that crushed the house of retired general Tan Sri Ismail Omar in Taman Hillview, Hulu Kelang.
In 2004, Cameron Highlands again experienced several landslides. On Feb 25, a massive landslide near Habu in Ringlet cut off Tanah Rata and the upper parts of Cameron Highlands via Tapah. The road was closed for about a week. Although there were no casualties, the incident disrupted the delivery of fresh vegetables and flowers to other parts of the country, Singapore and Japan.